Zone Performance Coaching was born out of a desire to enable athletes of all abilities the chance to better understand their running, be confident with running, embrace the challenge of running and sporting events, and overtime, become the fastest, most efficient runner and athlete they can be.  It's all about taking the athlete from assessment to performance.   For those who are relatively new to running or who are trying to improve their running, the task of understanding what to do and who to ask can be overwhelming , Zone Performance Coaching simplifies all this with a one stop shop for all your running, sports performance, functional fitness, biomechanical and nutrition support.  Zone Performance Coaching will see you "Achieving Personal Bests".
Encompassing the importance and benefits of functional fitness training, flexibility training, technique coaching, sports performance and nutrition working together, Zone Performance Coaching invests in our clients to see beginner to advanced athlete becoming more confident in their body's ability.
With a focus on performance coaching, Michelle will passionately work with every individual, from people looking to accomplish their first 5km event, to people aspiring to win their next marathon or taking on the challenge of achieving the highest of accolades in their chosen sport.
Both group programs and individual coaching sessions are offered through Zone Performance Coaching.  Whatever your next goal, we have the program to see you achieving your personal best.
The Zone Performance Coaching training facility offers a unique coaching and training experience.  It features its own synthetic running track, state of the art body composition analyser and a workout room catered to accommodate larger groups, plus the pre-session workout corner enabling clients to perform their personalised mobility exercises before commencing their coaching sessions.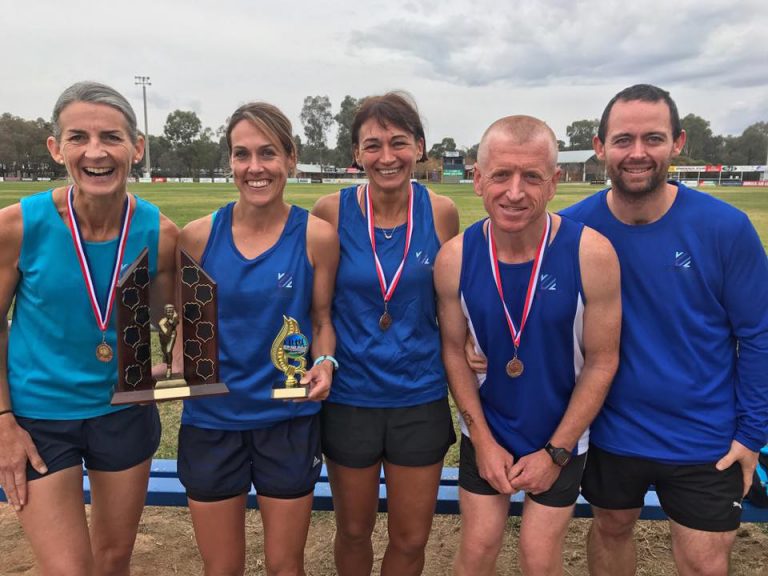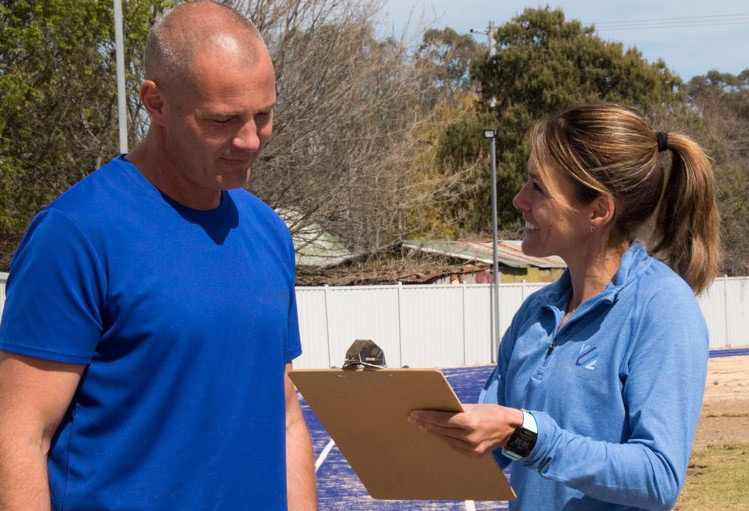 About Michelle
With more than 15 years in the Fitness Industry, Michelle is passionate about fitness and supporting beginner to advanced athlete to find their personal best.  Growing up in a family that has always been actively involved in sport, Michelle is a keen runner herself and has invested time and study to better understand her own performance and how to get the best from her body.  She has a qualification is Sports Psychology and Sports Nutrition, is a registered Run Coach with Athletics Australia with a passion in endurance coaching, is a qualified Personal Trainer and Fitness Coach, a Fitness Australia Level 3 Registered exercise professional and is skilled in biomechanics method for corrective exercise programming to support her clients to stay injury free, overcome injury, address biomechanical imbalances and take their fitness endeavours to the next level.
Her passion for running extends beyond just hitting the road or track.  Michelle is driven to offer a program that supports her clients in every element of fitness be it specific event coaching for the recreational weekend warrior to supporting your more experienced athlete with their sports performance achievements. Regardless of the client's background and experience, Michelle ensures her clients stay challenged, active and injury free.